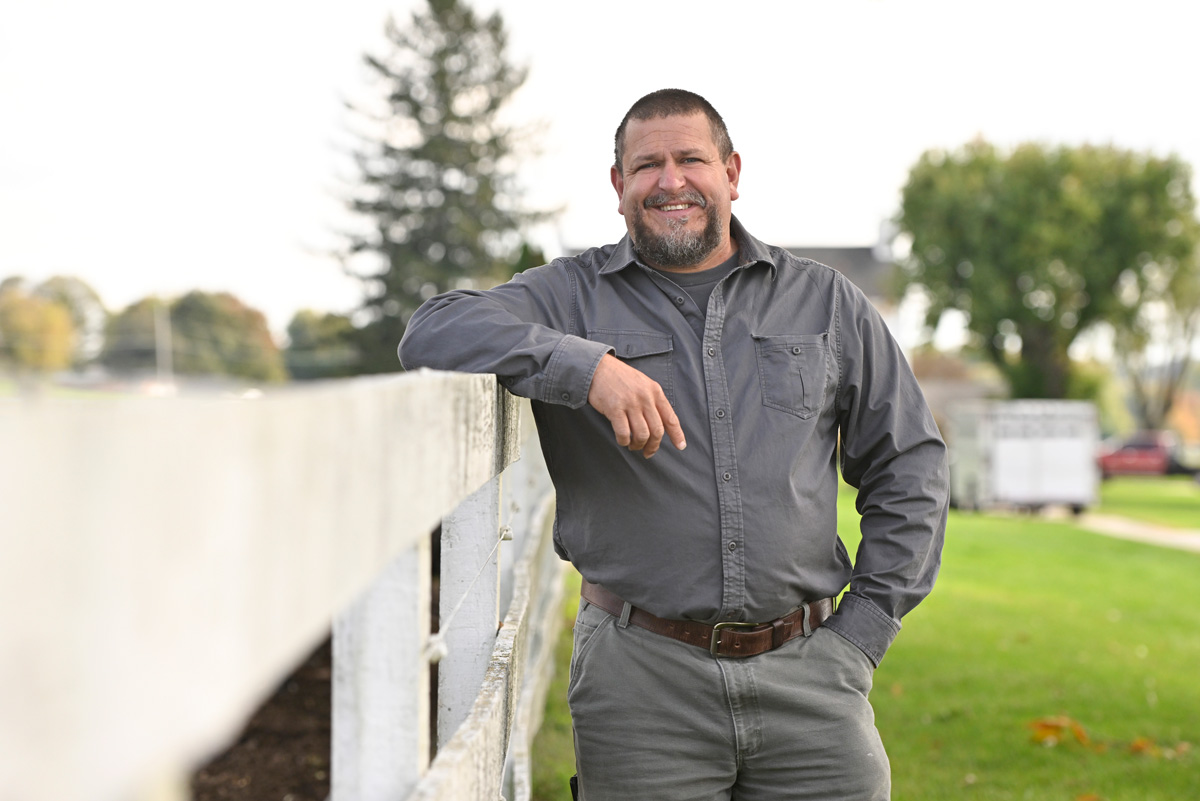 Dave Rodgers
Chief Herd Manager
Dave Rodgers serves as chief herd manager for Keystone Farm Future, overseeing the herds and the farms, raising cattle for our clients, ensuring that farms are compliant with the KFF excellence guidelines, which includes, but is not limited to, buying feeders, feeding & nutrition, and logistics. Dave has been on a family farm raising cattle, predominantly Red and Black Angus, for over 40 years. In 1997, Dave founded DJR Cattle Co., raising top-quality cattle, as well as growing both hay and corn for the last 25 years. Dave is BQA Certified (Beef Quality Assurance Certification program).
Dave serves as operating manager for Compost Tech, making organic products from waste, as well as president of Rodgers Hides and Supplies, a company he founded in 1999.
Dave is a board member for the Honey Brook Board of Special Exceptions; District 12 treasurer for the PA Trappers Association; and, member of the Chester County Conservation Commission.